Create a project utilizing your take on the challenge. Your project must use at least one Papertrey product and
an envelope wrap
.
I wasn't so sure about this MIM. I felt like all I could do was just copy Danielle's project. I was sorting through my dies and I saw one of the parts to Favor It Box 9 Die, the Shaker basket.
I just used the strap? The B die.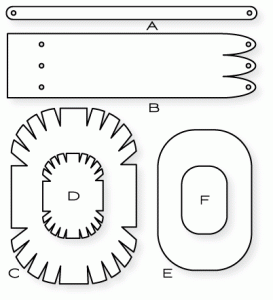 The long wider piece. It makes the sides of the basket.
I trimmed off the back holes used for joining the piece or pieces together.
I used Vintage Cream Card stock so it would show up. I stamped it with Harvest Berries.
I was going to put enamel dots on the holes on the front but felt like they would just come off so I used rouge Enamel Accents.
The lines came from the Gratitude Journal Stamp Set.
On the back side I used the little Handmade Just for You stamp. I put adhesive on it but covered it with a piece of acetate so it can be adhered after sealing the envelope.
It was actually pretty fast once I figured out what I wanted to do.
Thank you for looking at my blog!
Susan